New
Regular Price: (RRP) €175.96
Special Price: €89.90Incl 21% btw
Daily Deal!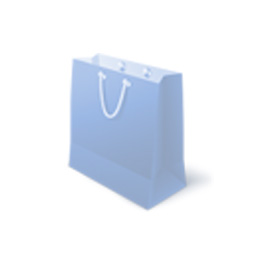 Regular Price: (RRP) €49.99
Special Price: €19.60Incl 21% btw
Time left to buy:
Gillette Mach3 scheermesjes van Gillette. Voordeelverpakking van 2 pakjes Mach3 Scheermesjes 8 stuks. Scheermesjes van Mach3 bevatten: 3 trapsgewijs geplaatste mesjes. 5 micro-ribbels. Indicator Lubrastrip. Gillette Mach3 mesjes zijn al een tijd op de markt maar nog steeds veel gebruikt. Mach3 scheermesjes passen eventueel ook op de Mach3 turbo of M3 houder.
Razor blades
ORDER THE BEST RAZOR BLADES WITH BIG DISCOUNT! RAZOR BLADES DISCOUNT, ALL YEAR ROUND!
Ordering razor blades for men starts here ! ShaveSavings offers the complete range of men's razor blades from Gillette and Wilkinson Sword. It is not a coincidence that these razor blades are so widely used worldwide. These A brands offer high quality razor blades. Many men start the day with wet shaving and want to start the day with the best razor blades for a great shave. Make sure you always have some lying around. Stock some new sharp razor blades. Then you will start the day fresh. At ShaveSavings.com you are at the right place to order your razor blades online. Our team works hard every day to deliver the best razors blades offers in our online store. To buy cheap razor blades therefore begins here! With the filter on the left you can easily filter the type of razor blades you want. The most sold Gillette razor blades include the new Fusion Proglide razor blades, the Fusion razor blades and also the older Mach3 razor blades . The most sold wilkinson razor blades include the new Hydra5 razor blades and the older Quattro Titanium razor blades . We only sell original razor blades and we guarantee this, you can therefore order in our shop razor blades with confidence.
Back to top